JACK HYMAN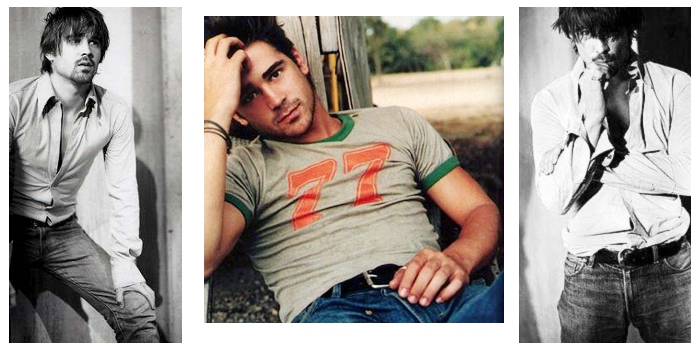 Name:
Jack Hyman
Roleplayed By:
Tsuchi_no_uta
Blood Type:
Muggleborn
House:
Gryffindor
Age:
18
Year:
7
Birthday:
March, 26
Pet:
Black Cat (Roxas)
Wand:
14 Inch Oak, Veela Hair
Broom:
Rainsweeper '94
Patronus:
Wolf
Amortentia:
Clover, Wheat, Cookies, Moss, and Coffee
Boggart:
Cockroach
Likes:
Ranting, making people feel uncomfortable, Art (Drawing, Painting, Photography),
Forest, Rugby, Cigarettes, Pot, Freaking out at little things, Sarcasm,
Standing up for what HE thinks is right.
Dislikes:
Big-headed and Judgmental Purebloods, Quidditch, Homework, Heights, Bugs,
Annoying people (whom he deems annoying).
Family:
Jack's family is fairly normal. They live in the lower middle class of London as Muggles. Jack is a Muggleborn and his family was taken by complete surprise by his letter from Hogwarts. He has two older brothers. One, Jason, refuses to talk to him since he left for Hogwarts while the other, Jordon, was curious and intrigued by his sibling's new powers.
About:
Jack is very sarcastic, and won't pause to pick out ones flaws. Although he rants at tiny insignificant things, he will always stand for what he believes. He has a soft side but doesn't show it too often- unless he's high. Which he does smoke pot and cigarettes. He gets his muggle childhood friend to stock him up through Owl mail. That friend is the only person other than family who knows about his magic. School wise, he gets poor grades but not because of a lack of trying. He will often cut people off to rant about how ridiculous them being there is. Jack is neurotic and a bit on the eccentric side. Every day at 2 o'clock he washes his hands 3 times.
Appearance:
Jack has dark brown hair and matching eyes. He's 5'10" and thin but has noticeable muscle. He usually has facial hair as well. His ear is pierced. He has three Tattoos; A tribal on his right shoulder. Carpe Diem (means: "seize the day" in Latin) on his left forearm. Millie on his left ring finger.